As a Newbie, Every Amateur Bloggers Makes Some Mistakes!!
Blogging is one of those fields, where trial and error methods are used quite often. It is a continuous process of learning, unlearning, and learning again. One continues to figure out new things and learn new techniques with the passage of time.
All of us were beginners at some point of time and mistakes are inevitable in a field that thrives on creativity, communication, audience engagement, interest gauging, and marketing techniques.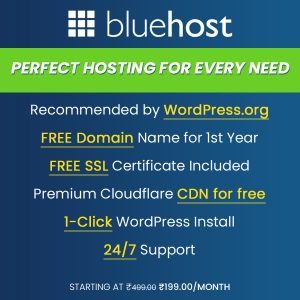 When one is in a creative field, mistakes will always be a part of the business and the only way to get better at what you are doing and to keep your audience engaged is to correct the mistakes instead of lamenting over them.
In this Amateur Bloggers Mistakes, We'll take a look at:
The key to becoming a successful blogging career is not repeating the same mistake again and again. Blogging is not just about writing crips and grammatically correct heading and engaging content. Your content must hold some value and provide knowledge to the audience. For your blog to act as a money-making business for you, you need to give equal emphasis to content marketing and SEO. These things are important not just for reducing the competition but building a strong audience base.
The key difference between an amateur blogger and an expert blogger is that the latter commits significantly fewer mistakes than the former. The starting for the bloggers is the same irrespective of the niche and there are some common challenges that they face due to limited knowledge about the field.
If you are someone who is just starting off as a blogger or want to build a career in blogging, you can reach the door of success earlier than your competitors by avoiding these mistakes.
So, I'm going to explain to you 8 common mistakes committed by amateur bloggers.
1. Not Having A Catch Blog Name
You may find it hard to digest, but people do 'judge a book by its cover'. When new people land on your website for the first time, your blog's title is the first thing to greet you at the entry point. Your blog's name must be catchy so that people can remember it easily.
A common mistake that amateur bloggers commit is choosing very fancy blog names with complex words. This is a big no. Your blog's name must be relatable to your niche. It should not contain any complex words and must be easy to remember.
Tips: You Can use Lean Domain Search for a better available domain name
2. Not Selecting The Correct Niche
It is for the world to see that those selecting their passion as their profession are far more successful than those getting invested in any job. The same applies to blogging as well. When you start blogging in a niche that you are well versed with, the information that you provide to your readers is genuine.
A common mistake that new bloggers make is selecting the 'hot topic' as niche even if they are not interested in the field. In such cases, the chances of failure are higher.
So, How to Select Blog Niche?
The first thing that you need to ensure is selecting a niche you have some expertise in.
Passionate about working on that niche
Update and share the article of that niche
Solve your audience queries with your writing on that niche
3. Opting for Low-Cost Hosting
When someone starts an online business, they always look for cheap set up options, even mostly newbie search for free hosting to reduce the risk factor. For your blog to engage a wider audience and keep them committed to your website, it is important that the response speed is very fast and pages load without any delay.
One thing with low-quality hosting sites is that uptime is lower in comparison to high quality hosting sites. Even if you are a beginner in the field of blogging, you need to invest in a good hosting platform.
Opting for low-cost hosting can affect your online business in several ways. It is necessary to invest in a good hosting platform for your business to generate leads for you. One such good hosting platform is A2 Hosting. There are several advantages of A2 Hosting that make it one of the best in the business.
Fast Load Speed: With A2 Hosting, you get a very fast load speed that is necessary to prevent your clients from getting distracted. For gaining the trust of your clients, it is important that your website serves as a reliable source of information. It is only possible if the speed of your website is up to the mark. A2 Hosting has earned a reputation as being one of the fastest hosting services.
Uptime: For your online business to prosper, it is necessary that your website remains responsive most of the time. With A2 Hosting, you get 99.96% uptime. Your business can't prosper if your website is down most of the time. To ensure that your business does not earn a bad reputation due to too much downtime, you need to have a good hosting platform.
Security and Backup: When you are online, the security of your business is always at stake. Thankfully, A2 Hosting servers are secured by Hackscan and are scanned for malware on a regular basis. Your data is safe against all sorts of cyberattacks including DDoS attacks.
Backup: You also get an automatic backup option that prevents your data from getting lost.
Free Site Migration: You can easily move your website to the servers of A2 Hosting from any other platform without paying any additional fee, by availing of their free migration service. With a reseller, dedicated, or managed VPS hosting, you'll get 25 free migration.
Customer Support: You can simply browse the FAQ section of A2 Hosting for getting solutions to some common problems faced by users. If your problem is not mentioned there, you can get support on chat or through call. The experts working with A2 Hosting will guide you thoroughly to solve your problem with charging anything.
4. Copy Others Content (Plagiarism)
Plagiarism is not an ordinary mistake, it is a blunder. Plagiarism stands for copying of content. A big mistake that amateur bloggers commit is copying content from other famous bloggers in a bid to emulate the success. It does not work that way. Copying content from someone else's blog and rephrasing it with the hope of getting leads would be living in a fool's paradise.

For your blog to be ranked on Google, your content must be authentic and unique. The algorithms of Google can detect plagiarism easily and hence you should invest time and money in generating quality content while ensuring authenticity to get success.
5. Not Focusing on SEO
Search Engine Optimization is one of the key elements of blogging. Use of Keywords is necessary for ranking your blog on Google and increasing reach. An advice from my side is to research before setting up a blog.
There are numerous tools such as Keyword Splitter and Keywords Everywhere that will help you in getting keywords depending on the topic. Optimizing your website's content is necessary for a better ranking of your blog.
Keyword research is the most important part of SEO. Amateur bloggers often ignore promising SEO practices and hence fail in getting desired responses from the audience. You need to get access to top SEO tools like semrush, ahref for better content marketing and lead generation.
6. Not Using Enough Visuals
Images, GIFs, and videos are far more engaging than texts. The more interesting the blog, the better is the response from the audience. First Impression is the Last Impression works everywhere and for your blog to engage the audience, it must look original and genuine.
Add images, GIFs, and visuals related to the topics to make your blogs more informative and explanatory. You need to have an active presence on social media platforms like Instagram, Pinterest, and Twitter to increase the audience base.
7. Not Having About Me Section
In a one to many communication channels like blogging, there's a basic necessity to have a direct engagement with the audience. While setting up a blog, many amateur bloggers don't give too much emphasis to the About Me section.
Your audience connects better with the blog when they know who is providing them the information that they consume and the ground from which the blog owner comes. For building a wide audience base that trusts you and your blog, you must be speaking to them as someone whom they know.
The About me section must contain 4 basic points that include: Who you are, What's your niche, The Experience that you have and How can you benefit the readers that engage with your blog.
8. Awful Design
One of the biggest mistakes that can distract your audience or kill their interest is the awful design of the blog. Appearance does matter when it comes to online content marketing.
What do I mean by an awful design?
You do not need to pull off a stunner in terms of designing to attract the audience. But one common mistake that amateur bloggers commit is using free templates to save time and effort. This is where the trick is missed. The design must be a reflection of the topics that you are going to cover and it should appear pleasing to the audience.
Going for paid themes will be too much to ask for as far as newbies are concerned but for your blog to become a success in the long run, you should consider spending a sizable chunk of your budget on an interesting and engaging theme.
Forgiving your website an attractive and appealing design, it is advisable to go for premium themes.
How do Premium Themes Help?
Premium Themes are more mobile-friendly in comparison to free themes and this eliminated the possibility of cross-platform redundancy. They are also more SEO friendly. This helps in ranking your website and building a wider client base.
With Premium themes, you get the freedom to customize them easily. The same can't be said about free themes available on the web. Proper customization is necessary in order to give your website a professional look.
Premium themes add value to your website and make it look more attractive. Design is one of the important phases of website building and premium themes play an instrumental role in the success of your website or blog.
Premium themes get regular updates and this way, you can always keep up with the trend without having to research every time a minor change comes into the industry.
Our Recommendation For Some Optimize & Lightweight Themes
GeneratePress: GeneratePress is a multipurpose WordPress theme, which means that you can adapt it to any type of niche. According to WordPress.org, It was activated more than 100,000 sites and has also managed to maintain an incredible 5-star rating on over 1150 reviews.
Astra: Astra is a beautiful WordPress theme that can be used for blogs, portfolios, online shops, and more. The Free version of Astra Cross more them 1 million active installations with a 4755 five-star rating. You can extend the functionality by upgrading to the pro version of the theme.
Newspaper: Newspaper Theme is the most popular and #1 Selling News and Magazine Theme With over 106,361 sales at ThemeForest. In fact, it's one of the most popular WordPress themes.
Flatsome: Flatsome Theme is the most popular eCommerce theme. If you want to sell online, there are various options for you to start your eCommerce website in few minutes. #1 Best Selling WooCommerce Theme with 151987 sales at Themeforest.
Rehub: ReHub is a multipurpose high-tech WordPress theme that allows you to create a clear design, wide-range of websites including coupons, deals, Affiliate & price comparison websites. Coming crammed with an array of impressive premium features.
Images by Freepik