Elementor vs Elementor Pro: Which One Should You Choose? Read This Elementor Review To Know More
Table of Content
What is Elementor?
Elementor is one of the most popular WordPress Plugins globally. Millions of bloggers and online businesses take the benefit of Elementor to enhance their experience.
Overview
Elementor is a popular drag and drop page builder plugin for WordPress. What does that mean? It means that you can create unique posts without having to write hundreds of lines of codes and taking in use the traditional templates.
The interface that you get with Elementor makes it a cutting-edge plugin that gives you a separate and dedicated space for creating unique posts and pages. All this without having the knowledge of HTML/CSS.
The user interface of Elementor is one of the best and that is why nearly 5 million users use Elementor. It gives you the power to override the WordPress theme restrictions and give your pages and posts an enhanced design.
If you are looking to impress your audience and customers and keep them engaged, Elementor can help you in more than one way.
Elementor is like a self-helping tool that provides you freedom of creativity and curating custom posts after assessing the response of the audience.
Elementor Free vs Elementor Pro
Now, one thing that might trouble you is what is the difference between Elementor Free and Elementor Pro. Worry not, we are here to clear all your doubts in the best possible way.
You get countless unique design opportunities with Elementor. But when you opt for Elementor Pro, you get access to special professional tools that provide you a flawless working experience, giving you more freedom to attract your audience. As the name suggests, Elementor Pro is pro in every sense. We will tell you the key points of Elementor Pro to give you an idea of how good it is in comparison to the Elementor free version.
You have the Power to Customize Every Part of a Theme
When you opt for Elementor pro, your creativity can not be restricted by the limitations of the theme. Elementor pro theme builder gives you the freedom to customize any or every part of the theme as per your requirement. Whether it is a header, footer, posts, or other parts, you can customize everything to make your posts and overview of the layout more creative and attractive.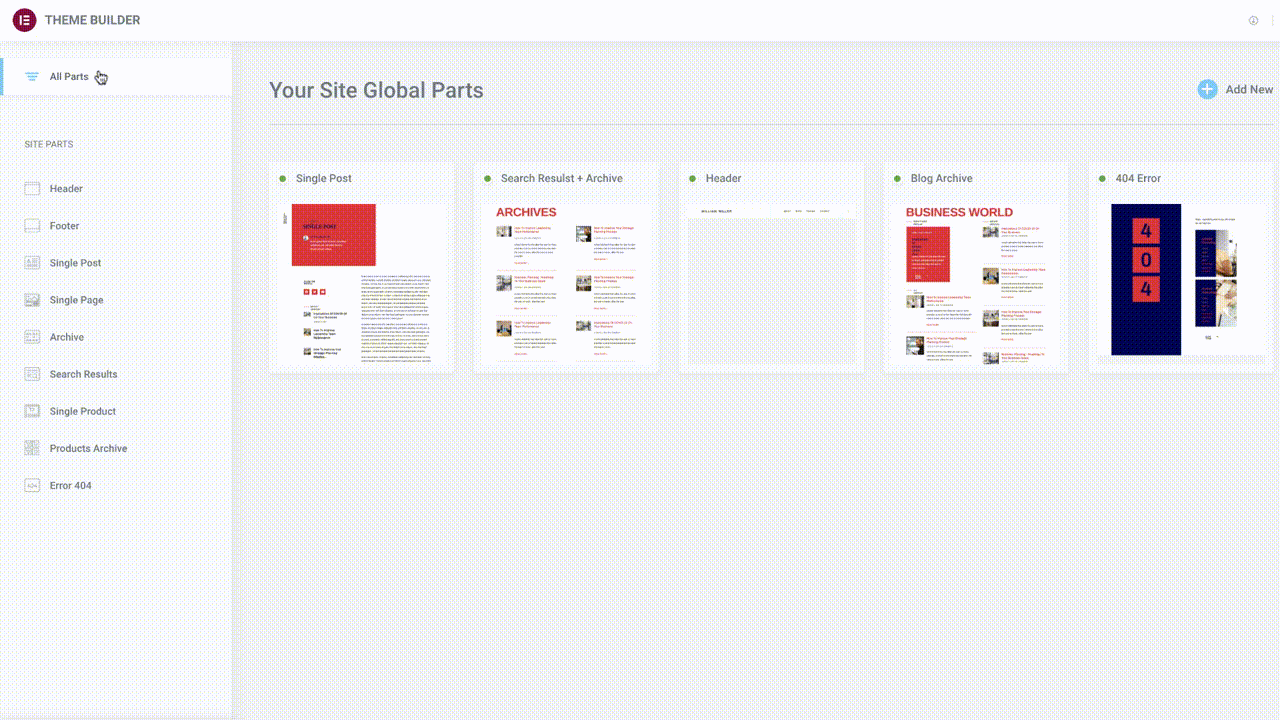 Access To Professional Templates
Unlike Elementor free, you get a vast collection of professional templates that will help you in customizing your website to give it a professional and attractive look. You can create slides, animations forms with the Pro version. This is because the templates are integrated with pro widgets.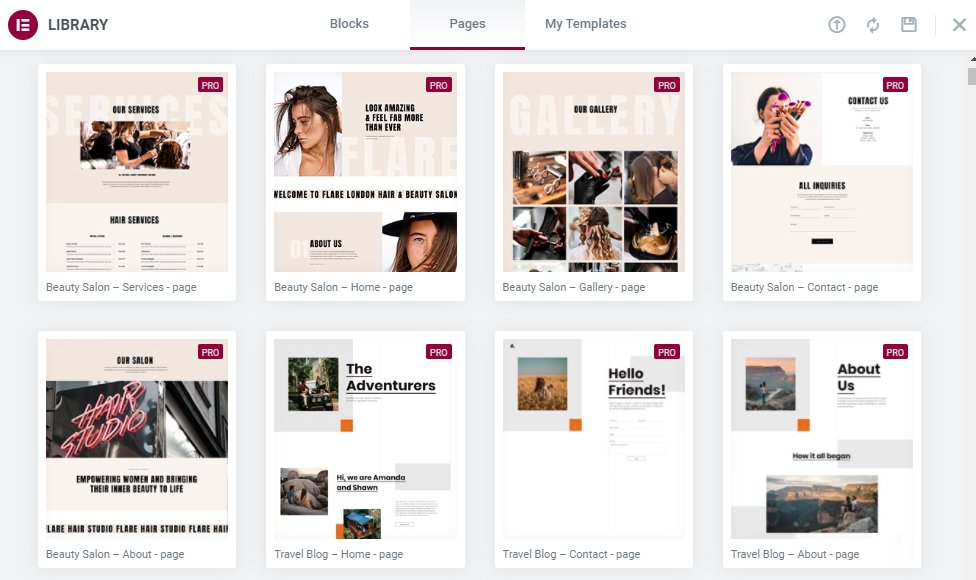 Seamless Design and Integration of Forms
Leads are very important for an online business and forms are mandatory to convert leads into business. With Elementor Pro's form widget, you get to design the form ends visually. It also helps you in connecting the forms to any automation marketing platform. All this is just a few clicks. Elementor Pro is all about the seamless designing of forms.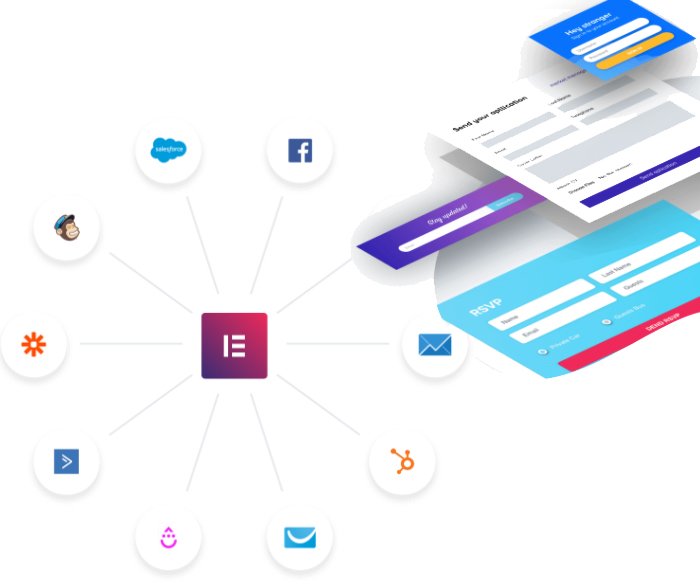 Access to Professional Features and Widgets
As a professional designer, you get access to numerous professional features and widgets when you subscribe to Elementor pro. WooCommerce widget is one of the key highlights of the pro version. You also get custom fonts and media carousels to take creativity to the next level.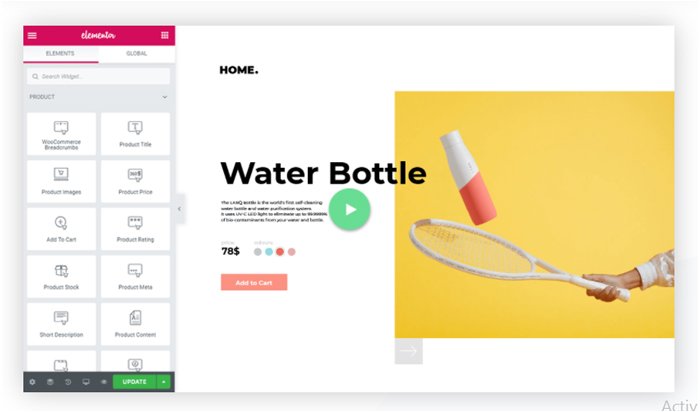 There are countless features that you get with Elementor Pro. These include a template library, mobile editing, shape divider, video lightbox, box-shadow, light shadow, background overlay, hover animation, text editor, image box, testimonials, icon list, progress bar, Shortcode, Menu Anchor, Google Maps, Spacer, Columns, Black Canvas Template, Element Hover, Global Widget, Custom CSS, Price table, Countdown and many more.
Who should use Elementor?
As said earlier, Elementor is one of the best and advanced WordPress plugins. Advanced, however, doesn't mean that only senior-level professionals can use Elementor. Even beginners can use Elementor due to its user-friendly interface and easy to use and customize features. Moreover, it doesn't force you to go for the pro version until and unless you show your interest. The 'Edit with Elementor' option provides you a vast range of creative space.
You get a lot of options with Elementor such as Spacing, Colours, Typography, and Animations. Definitely, I'll cover all points in my elementor review.
Web Developers, Independent Agencies and Bloggers, everyone can use Elementor
Key Features of Elementor
Drag & Drop Feature for WordPress
One of the most convenient features of Elementor that gives it an edge over other plugins is its drag & drop editor for WordPress. It provides you the option of editing your WordPress sites using the drag & drop editor. It is equipped with a live editing feature.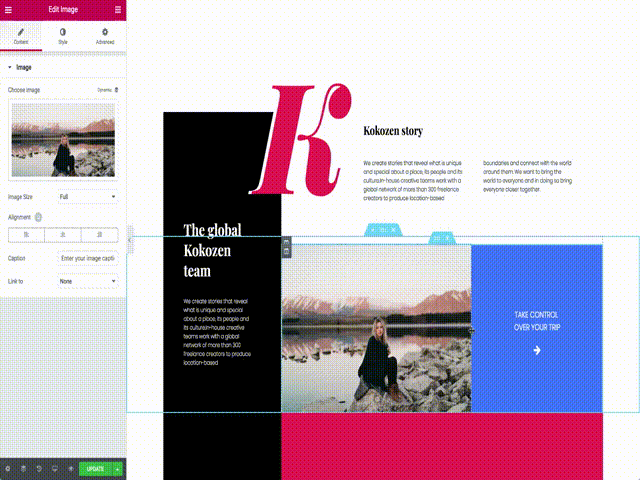 The Editor Comprises Three Sections
first is the content area, second is the elements area and the final one is the settings option that allows you to undo the design changes. It comes with a lot of customization options.
Elementor Popup Builder
Another cutthroat feature of the Elementor plugin is the popup builder. You can design custom popups using the Elementor interface. Not only designing popups, but you also have the power to customize the size, shape, and design of popups you create. It eliminates the requirement of using external tools for creating popups. You can create notification bars, full-screen fillers, and slide-ins using the popup builder.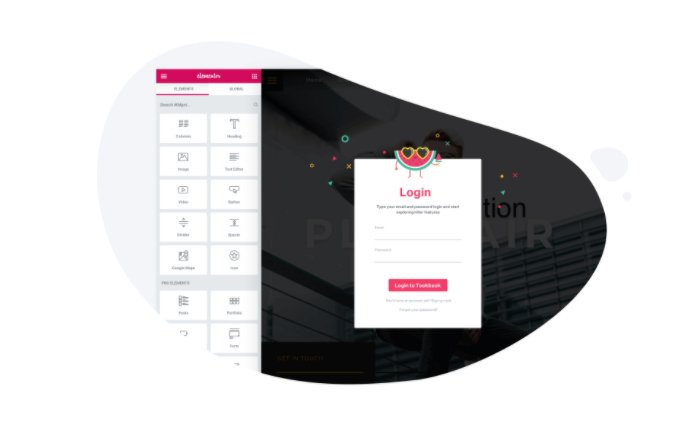 Elementor Theme Builder
You don't need any WordPress theme to customize your site when you have access to the Elementor Theme Builder. The drag and drop interface empowers you to design your site from the scratch in a very creative way. You can create custom headers and footers using the theme builder. Apart from this, you can design interactive WooCommerce shop pages and WooCommerce single products. The theme builder of Elementor gives you the opportunity to apply templates to the entire site or some part of the site.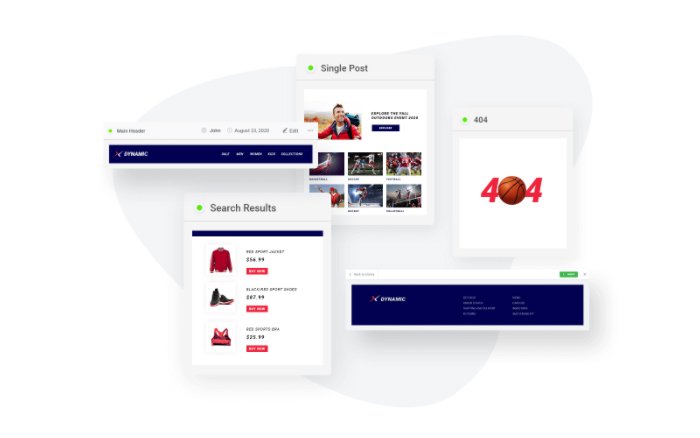 Inserting Dynamic Content
Using the dynamic content feature, you can insert content dynamically in the theme builder or other Elementor designs. Content is not restricted to text. You can insert, text, numbers, or images in the theme builder using custom fields. This might not sound great while reading but when you bring it into use, you will realize how useful and cool the feature is.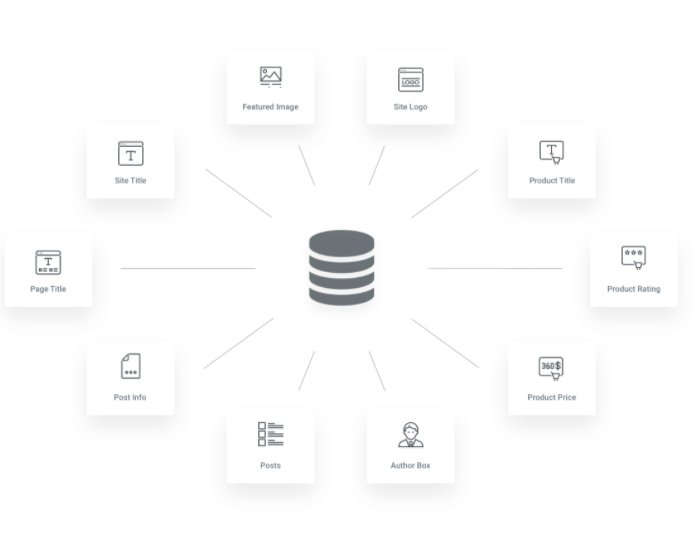 Connection to Site links and contact forms
With the Elementor plugin, you get the option of integrating the popups with high-end marketing tools like Mailchimp. Other tools that you can integrate with the Popus are ActiveCampaign, ConvertKit, HubSpot, Zapier, FacebookSDK, reCAPTCHA, Slack, Discord, and many more. This is the MVP of the plugin that opens an ocean of opportunities for your business by creating options for conversion and lead generation.
Elementor WooCommerce Builder
How to create an online store when you don't have any coding skills? The answer to your question is Elementor's WooCommerce builder. If you are an online business that intends to sell products or services online, you can create an eCommerce store using the Elementor WooCommerce builder. Moreover, you can also customize the eCommerce store using the templates. You can add products using the Dropdown feature.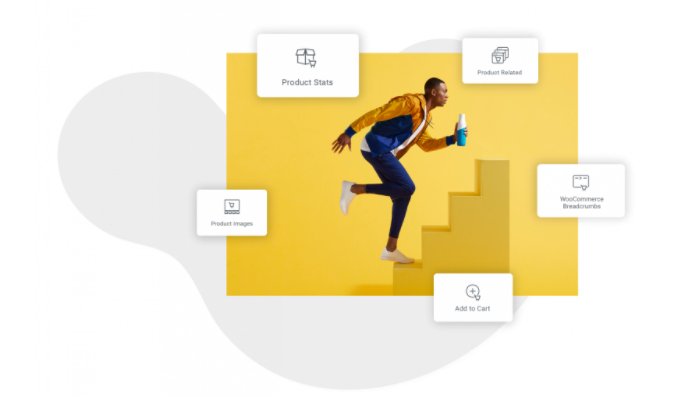 More than 150 Responsive Templates
We have another reason that makes the case of Elementor strong. It is the Elementor Pro plugin's library of more than 150 responsive templates with attractive and appealing designs. Whether it's an online store, travel blog, photography blog, public service platform, or any other online business, Elementor's library has several attractive designs for every business need.
Pricing
The basic version of the Elementor plugin for WordPress is free for everyone. But the Pro version can provide you numerous high-class benefits that are why it is highly recommendable. The pro version takes your creativity to the next level. There are three plans available for the pro version.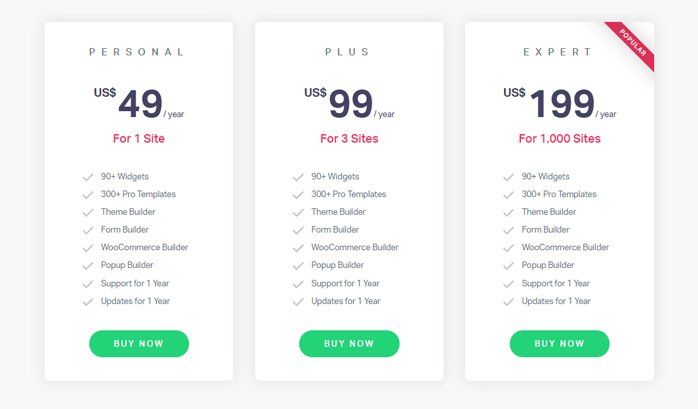 Personal Plan
The Personal plan is the best for beginners or someone who is just starting off with an online business. The Personal plan costs you $49 annually and it can be used on one site.
Key Features:
• 300+ Templates
• Theme Builder
• 50+ Widgets
• WooCommerce Builder
• Popup Builder
• 1 Year Support
• Regular Updates
Plus Plan
This plan is apt for two sites. This plan is well-suited for bloggers or photographers. The plan costs you $99 and you can use the plugin on 3 sites.
Key Features:
• 300+ Templates
• Theme Builder
• 50+ Widgets
• WooCommerce Builder
• Popup Builder
• 1 Year Support
• Regular Updates
Expert Plan
As the name suggests, this plan is well suited for large scale businesses. You can use it on thousands of sites. It is apt if you are an online business managing clients. The plans cost you $199 annually.
Key Features:
• 300+ Templates
• Theme Builder
• 50+ Widgets
• WooCommerce Builder
• Popup Builder
• 1 Year Support
• Regular Updates
Now that you have understood the features of Elementor Pro and its different plans, you will be the best judge to choose which one is the best plan for you.
50+ Pro Widgets and Counting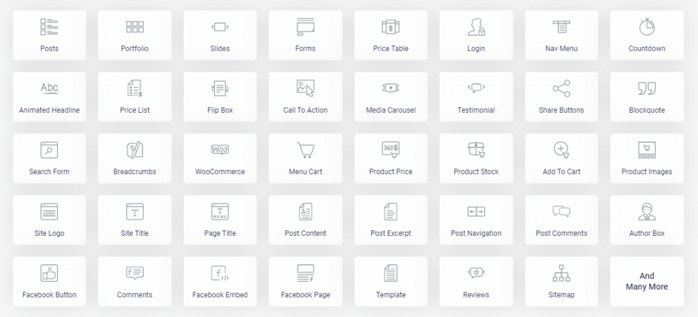 Elementor Pros and Cons
Like any online plugin, Elementor has its own Pros and Cons, and discussing them in my elementor review and it will give you further clarity.
Pros:
• Feature of personalizing website
• Template & Block Library
• Mobile Responsive Options
• Advanced Popup Builder
• Option to customize design
• Creating posts & pages
• Option of Live Editing
Cons:
• Weak Block Library
• 3rd party addons
• Lack of schema in Header Builder
• Custom solutions unavailable in support
• Absence of some useful options
Elementor Review Conclusion
Is Elementor worth your time and money? The simple answer to this question is Yes and more than 5 million users worldwide are proof of it. You get access to countless customization features, a very convenient drag & drop design feature that makes the work easy for you, already all features cover in my elementor review. The need to code hundreds of lines of code is eradicated.
Whether you are a beginner in online business, a blogger, a photographer who wants to convert his/her skillset into a lead generating business, or an individual agency helping clients, Elementor has dedicated plans for everyone and each of those plans gives you numerous customizing options.
Elementor Review Based on Active User

Click here to go to Elementor's official website
Frequently Asked Questions of Elementor
What is Elementor?
It is a WordPress website builder available in both free as well as paid Pro versions. It helps you in creating attractive WordPress websites without coding.
Can Elementor be used to edit a blog page?
Yes, Elementor can be used to edit a blog page using Theme Builder.
Can WooCommerce pages be edited using Elementor?
Absolutely Yes. The WooCommerce builder enables you to edit the templates.
Can the Elementor widget be put in a popup?
You can design the popup the same way you design the page using Elementor. You can achieve the goal by including forms, widgets, templates, and other elements as per the requirement.
Can you create your own theme using Elementor?
No, you cannot import and export a complete theme to create your own theme in Elementor. However, you can import or export different parts of the theme separately.
Does Elementor offer a trial for the Pro version?
No, Elementor does not offer a trial of the pro version for a free demo.
Does Elementor have a refund policy?
Yes, you can get a refund as per the refund policy of Elementor. This policy is applicable up to 30 days from the plan activation.
SEMrush Review 2021: Best SEO Tool for your Website Growth
If you know more about elementor then definitely comment your thoughts, And Don't Forget to share
Sharing is Love 🙂
Author: Prajjval Tripathi