Hello Everyone, today I am showing you How to Use Whatsapp Without Phone Number or without any sim, I Know it looks like fun but it is possible to use Whatsapp Without phone number or Sim Card. You Can use this Coolest trick with your Tablet, iPad, PC, and even without your mobile phone or Sim Card.
Use WhatsApp Without Phone Number or Sim Card
As I already mentioned above, I have tested this method of using WhatsApp Without Sim or Phone Number. Before we start you need to require the following application in your device, from which you run WhatsApp without Phone Number or Sim Card.
Download WhatsApp to your Device like Phone, Tablet, PC if you already haven't.
If you Have installed WhatsApp on your Device then check it is not verified with WhatsApp. If you already Verified WhatsApp then you have to uninstall WhatsApp and again install it.
Download TextNow App From the Google Play Store, iTunes App Store, or the Windows Phone Store.
Let's Start Step by Step Guide to Use WhatsApp Without Number
We install both applications to Use WhatsApp Without Phone Number. Now we star From TextNow Applications. Just open TextNow Application click to 'Get a Free Phone Number' Button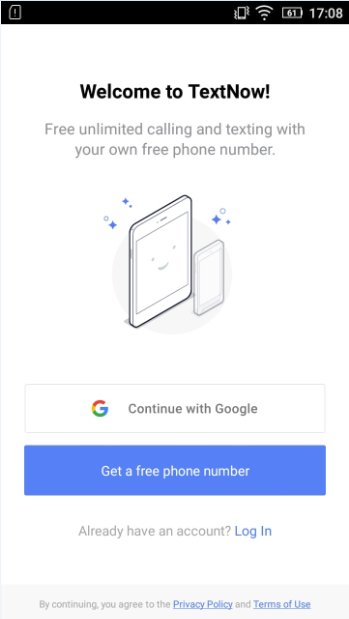 Now here, you have to sign up with simple email id or password and create an account, after that you have to complete captcha Form and submit it.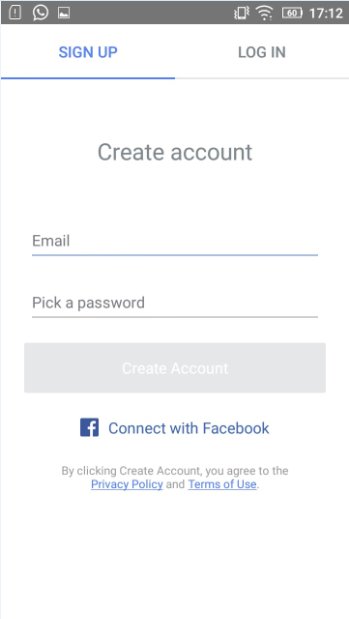 After Registration, you redirect to Choose Phone Number Screen. Now here you have to choose a phone number, just enter your Area Code and click From where you need a phone number. I enter 315 as United States Location and click on the Continue button.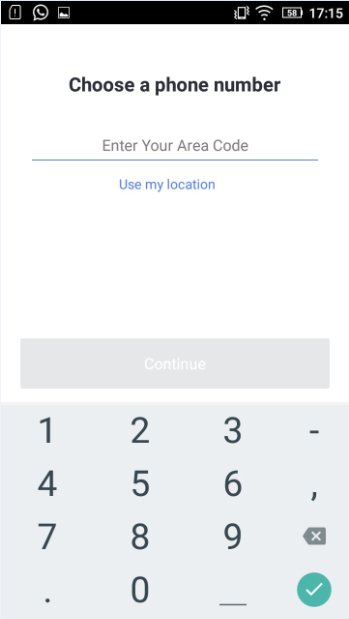 Now on the next screen, you have to select a phone number from given number lists of the phone number and click on the continue button.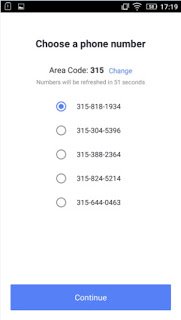 Now We get our phone number, just copy the phone number and it's time to move to our second application WhatsApp. After Installation when you open WhatsApp here you see one button at bottom Agree and continue.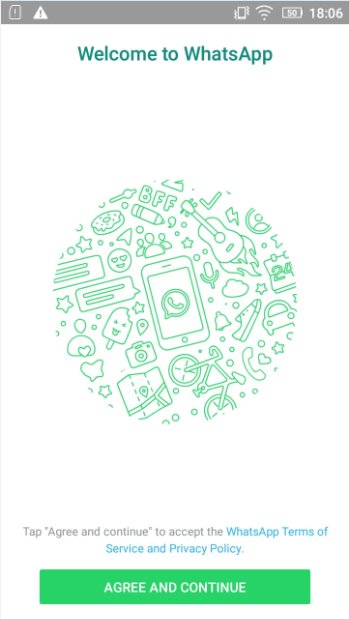 Now just enter a copied phone number and select United States Country as I enter US country code earlier. Now WhatsApp Send you a verification code. here you have two options, Message and call me. select as per your choice and verify the WhatsApp account.
After Verification Your WhatsApp Ready to use Without Private Number or Sim Card.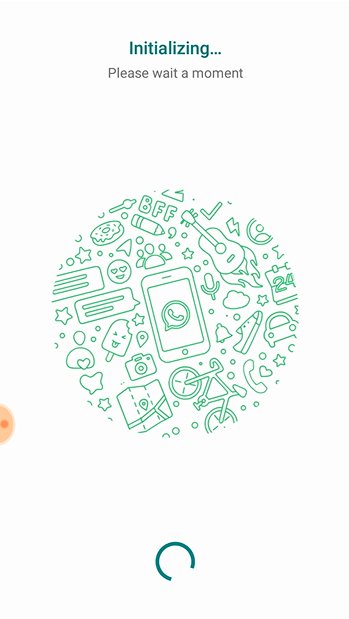 How to Use WhatsApp Without Private Phone Number

Sometimes When you verify your number, WhatsApp decline and showing the Wrong number. if you face this issue then you have to apply again. some time it verifies for the first time and sometimes you have to try 3-4 times. But I am sure you get Your Available Number, It depends on the number availability. So as per this trick, you can Use WhatsApp Without Number. I hope, Know you understand How to Use Whatsapp without Private Number, kindly share this article with your friends and relatives. if you have any suggestions or Doubt then comment below. Thanks For your time, Have a Nice Day !!