How to upgrade Google Adsense Hosted account to non-Hosted Account. if you have a hosted account and you earn through YouTube Monetization and think about extra income like through blogging then you have to Google Adsense Non Hosted Fully Approved Account. after that you able to add ads to your website or blog.
YouTube or Blogger gives us a hosted account when we signup those verticles. but we are not eligible to use these ads to another blog or website which is a self-hosted site. if you think to add ads to those verticles you have to fully approved the account. then you add ads to any site. So if you want to show ads on your website then first convert your hosted account to a non-hosted account.
Top 150+ High PR DoFollow Backlink Sites List
How to Use WhatsApp Without Phone Number
Best Way to Get High-Quality Backlinks
How to Change Adsense Hosted Account to Non-Hosted Account
Google Now very strict with its publisher with AdSense account, update their AdSense policy day by day. Now a day it's not easy to create an account and start earning. There are two types of accounts.
Hosted account: Hosted Account For related to Google products like Blogger & Youtube.
Non-Hosted Account: Non-Hosted Account is like where the user uses self-hosting & Custome domain like .com .in .net .org .info etc. and get approval for that is calling non-hosted account. Once you get Your non-hosted Fully Approved AdSense account then you add ads on any website.
But first, I see you some difference about Non-Hosted Account & Hosted Account, how to check your account is hosted or non-hosted, With the help of the below image. At the top right corner on your profile logo when you click you see similar to the below image. here mention your account is hosted or non-hosted.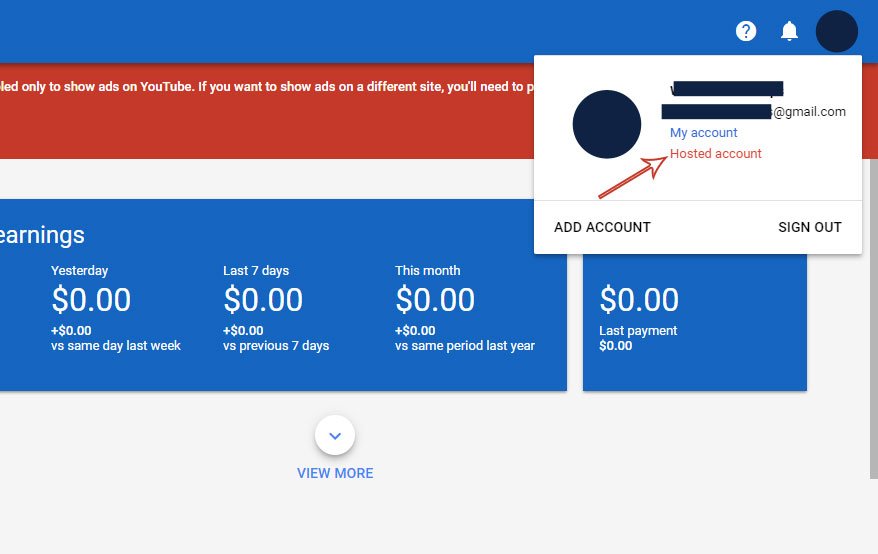 Upgrade Adsense Hosted to Non-Hosted Account
First of all, go to Google Adsense, Just log in. After that click on My Ads on the left panel. when you click on that after that you see below Other Product Section.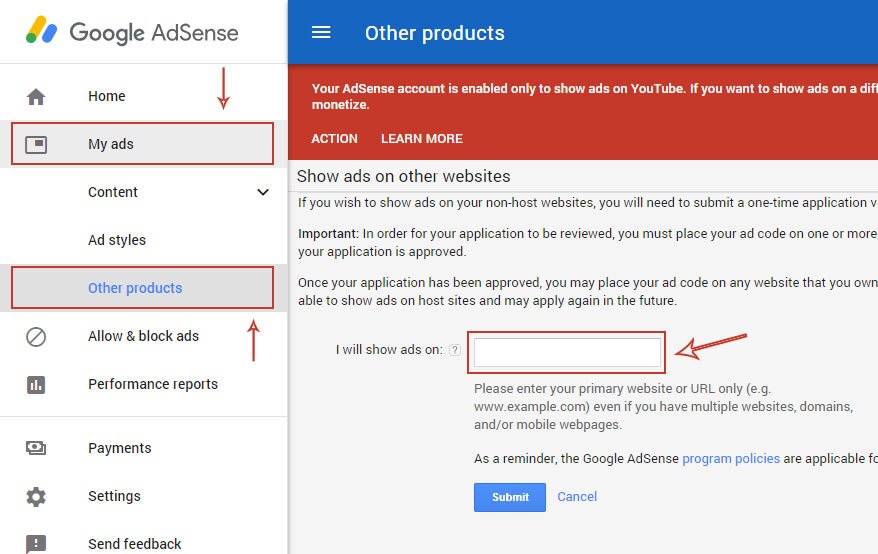 Now here you add your website link for which you want your ads and click on the Submit button. After That, Your Google Adsense hosted account upgrade to a non-hosted account successfully. after that just add ads on your website and wait for a few days. if your website follows all terms & conditions according to Google Adsense Policy then you get Approval for that. After that just create your ads and add to your blog or website.
How to Make a Festival Wishing Website 2020 (Full Guide)
Free Web Hosting for WordPress
Best Screen Recording Software For Windows & Mac !!
Now you all know how to convert hosted account to non-hosted account and earn money with add to ads on any website. so as per my experience I guide you on how to convert your hosted account to a Non-Hosted account. Kindly like & share this post and if you have any suggestions & questions then comment me, try to reply ASAP. Thank for your time, Have a Nice Day 🙂