Google AdSense Approval Tricks For Fast Approval
Hi Friends, In this post, I'll tell you how to apply for Google Adsense Account, share some Best Tips & Tricks to get fast approval for a Google Adsense account.
Mostly blogger writes good content, rank their page to search engine, but after 1-2 month when they apply for Adsense, not getting Adsense approval. Then they demotivate and some of the bloggers quit their blogging journey. but I am sure, after reading this article you must able to Successfully approve your Adsense account by your self.
I am sure you all, daily search on google "Google Adsense Approval Tricks", but when you click on search results not getting your answer. But in this article I share some most important steps, if you follow all steps then your chance to Adsense approval increases.
1. Domain Names: Mostly blogger doesn't want to spend any single amount on their new blog, but custom Domain is playing the main and major role to get Adsense Account approval. You Can buy any custom domain name from Godaddy, Bigrock, Hostgator, Bluehost, or whatever you have in your knowledge.
2. Website Designing: Website Designing is also playing the main role for approval in Adsense. you have to mind some points when you design or develop a website from any designer.
The website layout is responsive
Neat & Clean your navigation, easy to understand for a user
Blog Font & Color, Easy to read
Right section widget, Don't add extra widgets
Footer section with all Useful Links
3. Important pages: For Google Adsense Approval you have to create some important pages, which is mandatory.
About us page: About us for more information about the blog or author.
Contact Us: Contact page, give your email id or contact number, so that your reader contact you directly if they need. which is increase the user trust factor.
Privacy Policy, Disclaimer: Privacy policy and disclaimer page are must add in your blog, and on this page, you have to add your all information related to any policy on your website, also mention all disclaimers in your page.
4. Post Content: Content is king if you want to earn through your blog, you have to write good content. because if your content is fresh and unique then you have to advantage, google index and show your page in a search result. Don't copy content from another blog, mostly new bloggers doing this mistake. so always write fresh content. Try to write at least 10-15 posts before applying.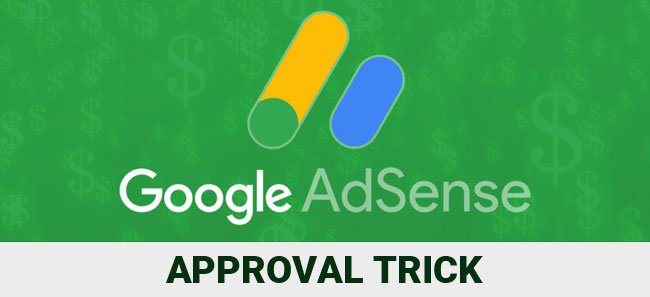 5. SEO Friendly Post: Before Posting any Post, you have to research keywords related to your Category. if you find the right keyword for your article then you have to chance search in google result. if you write SEO friendly post then you have to chance to get Organic traffic which is useful for users and also love by Adsense.
6. Don't use other Ad Network: Mostly new bloggers use so many Ad Networks before applying for Adsense, like Revenuehits, Infolink, Chitika, yahoo ads and so many. but make sure when you apply for Google Adsense, remove all networks ad from your blog.
7. Don't buy traffic: Mostly new blogger makes this big mistake which increases the chance of rejection in Adsense. Because Adsense is very strict for their advertiser. AdSense always tries to give a better result to their advertiser. if you buy traffic then Google never approves your Adsense account. Instead, you can join Multiple social media platforms to get genuine traffic to your blog.
8. Submit Your Sitemap: Always create a sitemap for your blog and also submit your sitemap to Google Search Console formally known as "Webmaster Tool". After submission, your blog, post, content, image all data index by google, and you post to rank in google instantly. So the sitemap is very important for your blog. Also, Submit your website to the Bing search engine to increase your visitor.
Use these useful tricks to get approval Google Adsense account. Now I hope you all understand the Adsense requirement for approval. so kindly follow these steps and get your fully approved Google Adsense Account, after that earn money with your organic traffic.
Google Adsense Approval Tricks 2021
If you like this post then share with the social network button at the bottom, also make comment if you have any queries. Thanks for your time, Have a Nice Day !!
How to Add Google Adsense Ad Code in New Blog