Hello Everyone, Today's post ill show you How to Get Google Index Website Instantly Super Fast. if you want to index your any article, web page, or post super fast with help of Google Search Console then read the full article and follow all steps carefully. Also at the bottom of the article add Video Demo for better understanding. After reading this article you guys definitely able to Submit URL to Google and index your new website instantly in the google search.
Why do You Need to Index Website Instantly?
If you want to rank your website or blog then you have to index your website in search engines. for example, if you write a review about any apple product and your target is to rank your article on search results like Google, Bing, etc.
Then you must Submit URL to Google and Bing, without index you can't rank your website in Search Results. if you do not rank your article to particular keywords then you can't earn single money with your article or not reach your target audience. So Google indexing is playing a major role in your website ranking.
How to Index Website Super Fast?
It Doesn't matter your website is new or old with the help of Google Search Console (google indexing tool) you index your website instantly. Step by step guide to Index Website Quickly.
First of all, login with your Gmail account and search for Google Search Console formally known as Google Webmaster Tool. Once login you redirect to Dashboard where you add your website and verify your ownership. After all verification setup. you redirect to Search Consol Dashboard.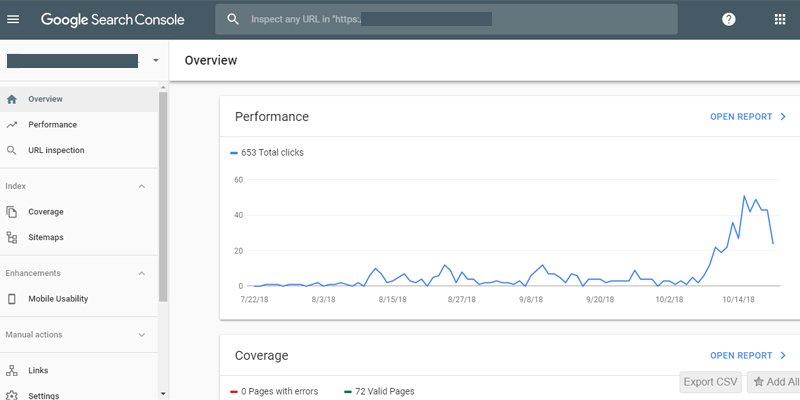 Now you see at the top of the dashboard, One URL Inspection search bar where you add your website address which you want to index. just type your weblink and press enter. Now Search Consol Retrieving Data from Google.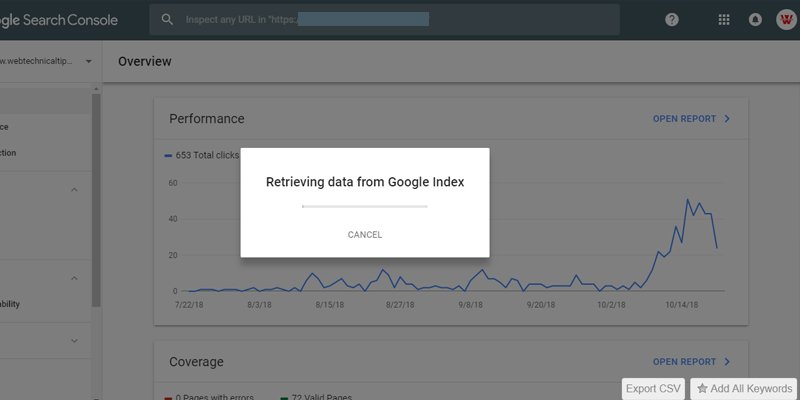 Once the process does you see a message on the next page 'URL is not on Google'. now at the right site one-button 'Request Indexing' Just Click it. after a click on the indexing button first google testing if live URL can be indexed, it may take a few minutes. Once all right you see one popup message 'Indexing Requested'. Now click 'Got it' and close the popup.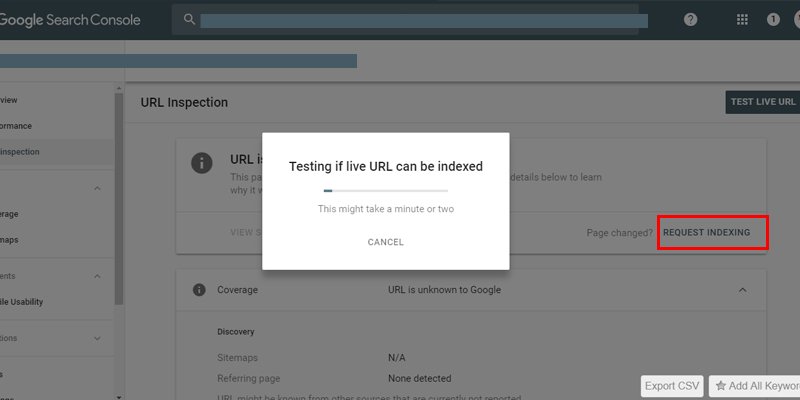 Now click on Test Live URL, This may take minutes. After testing You see on next screen URL is available to Google. Now you guys with help of google index checker you check your URL, It appears on Google.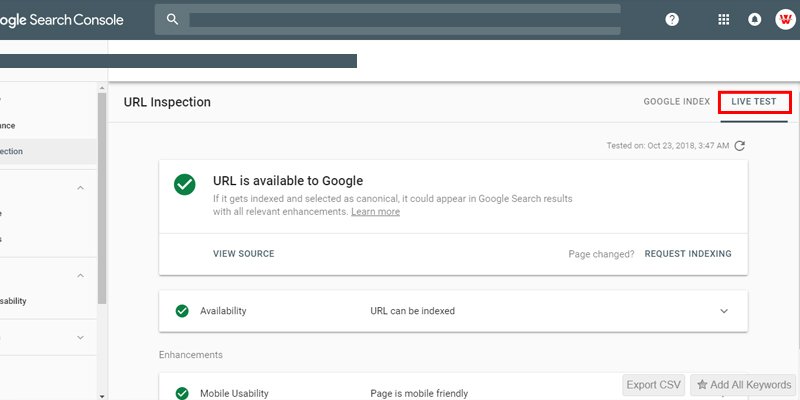 Now you can start your Seo or promotion to get organic traffic and earn more money or your target audience, With the help of this amazing google indexing tools you guys index any post, article instantly super fast on google search.
How to Index Website instantly in Google Search Console Old Interface?
Simply Just Login with your Gmail account, after all, verification step you redirect to Dashboard. Now at the left Section, you see one option Under crawl Menu, Fetch as Google, just click on it.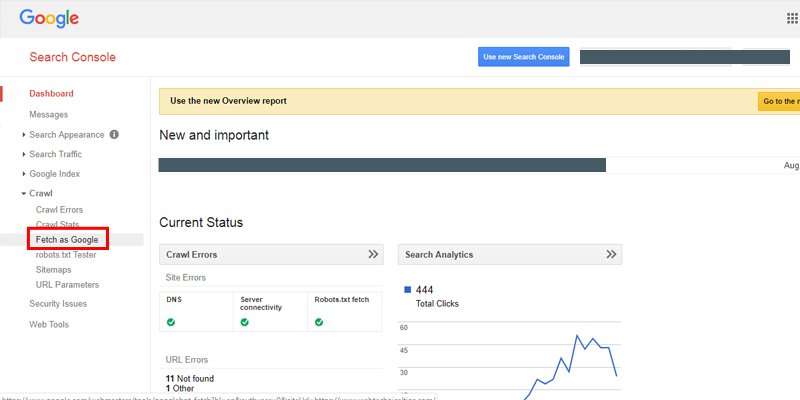 Now Just enter your post page URL at the input bar and click on Fetch Button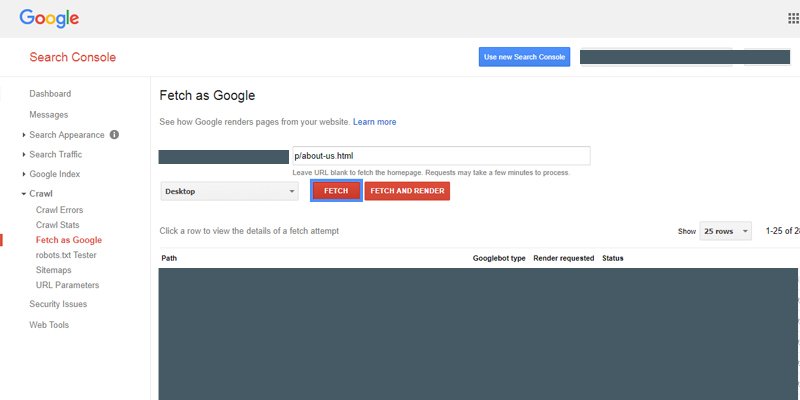 After that, you see one button Request indexing just click them and one popup appears where you select the captcha box tick and click on crawl only this URL and click to Go Button. Now your request indexing by Google. After a few minutes your post-show in Google Search.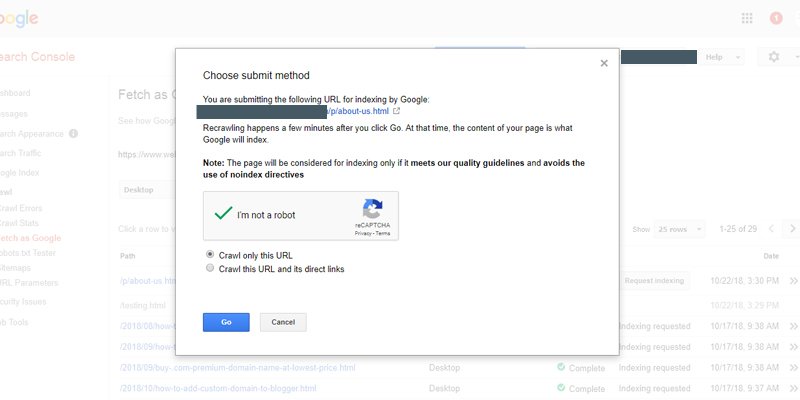 How to Get Google Index Website Instantly Super Fast

Follow Below Method to Index website Instantly
Sitemap Submission
Submission to Blog Networks
Comment on Popular Blogs
IMT Website Submitter
Guest Posting
Social Bookmarking Submission
Ping Services
submit URL to search engines

As per my knowledge, I explain all method which helps your new post to index super fast in Google Search, I hope you enjoy this article and now you guys know how to index website instantly in Google Seach Console. If you have any doubt or suggestions then comment to me. Ill Revert as soon as possible. Thanks For Your Visit, Have a Nice Day 🙂